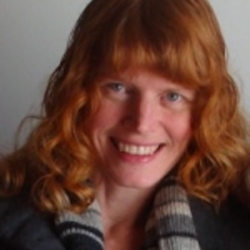 Nicole Watts
Professor and Chair
Department of Political Science
Phone: (415) 405-2470
Email: nfwatts@sfsu.edu
Location: Humanities Building, Room 304C
Nicole Watts is a professor in Political Science, where she teaches comparative politics, the politics of the Middle East and North Africa and social movements. Her research interests include ethnopolitical and national movements, state-society relations, protest and dissent, and Kurdish politics and mobilization, particularly in Iraq and Turkey. She is a graduate of the School of Oriental and African Studies (SOAS) in London (1992) and the University of Washington in Seattle (2001).
Watts is the author and editor of books, chapters, and articles. Most recently, she co-edited Negotiating Political Power in Turkey: Breaking up the Party (Routledge, 2012). Her book Activists in Office: Kurdish Politics and Protest in Turkey was published by the University of Washington Press in 2010, and it was translated into Turkish in 2014. She is currently working on a book manuscript on dissent and state-society relations in the Kurdistan region of Iraq. Her work has appeared in refereed journals, including the International Journal of Middle East Studies; Comparative Studies on South Asia, Africa, and the Middle East; New Perspectives on Turkey; and Ethnopolitics. She has also made a short documentary entitled "Campaigning with Osman: An Alternative Kurdish Struggle" (2006). The film documents a pro-Kurdish election campaign for mayor in Diyarbakir, southeast Turkey.
Watts is an associate editor of the European Journal of Turkish Studies (EJTS), a refereed, online scholarly journal. She is a former co-director of the Middle East and Islamic Studies minor at SF State, and is still closely involved with the group and its activities. Watts makes regular visits to the Kurdistan region of Iraq and to Turkey and has presented papers at many conferences and centers around the world.