Language study is an integral part of MEIS, as fluency in a foreign language allows us to understand a culture on its own terms.  We encourage students to take at least two semesters, and possibly more, of a language spoken in the Middle East, North Africa and countries of significant Muslim populations. Currently, San Francisco State University offers four semesters of Hebrew, Persian and Arabic, in addition to a variety of conversation classes. Please speak to an MEIS advisor about the best ways to integrate language studies into the rest of your planned course of studies at SF State.  Also know that you may apply to summer classes — and some fellowships — both in the United States and abroad.
Arabic
Currently efforts are underway to create a full-fledged Arabic Program consisting of language, literature, and film classes to expose students to the wide variety of literary and artistic production in the Arab world, past and present.
Course offerings in the Arabic Program include:
Arabic 101: First Semester Arabic
Arabic102: Second Semester
Arabic Arabic 103: Third Semester
Arabic Arabic 200: The Art of Calligraphy
Arabic 206: Intermediate Conversation
Arabic 260: Arab Culture and Identity in English
Arabic 300: Reading Qur'anic Arabic
Arabic 450: Contemporary Arabic and Arab American Literature
Arabic 600: Modern Arabic Literature and Film in English
Arabic 650/850: Modern Arabic Fiction in English
For more information, please visit the Arabic Program website.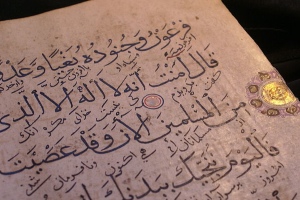 Hebrew
Students at SF State enjoy numerous courses associated with the Jewish Studies Program. Many courses that qualify for the Jewish Studies major also fall within the MEIS minor.
Courses offered include:
JS 151: First Semester Modern Hebrew
JS 152: Second Semester Modern Hebrew
JS 201: Third Semester Modern Hebrew
JS 202: Fourth Semester Modern Hebrew
For a complete list of courses offered, please visit the Department of Jewish Studies website. Please check back for updates.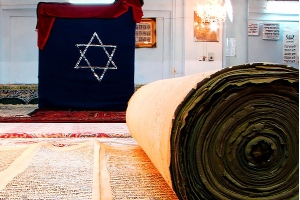 Persian
Students who minor in MEIS may choose to count towards their degree courses taught as part of the Persian Studies Program at SF State. Persian Studies is an academic resource for studying and appreciating Persian cultural heritage via courses in language, history, and culture.  For a full description of this program, which offers a separate minor, please go to the Persian Program website.
PRSN 101-104: Persian Language
PRSN 206: Basic Persian Conversation
PRSN 250: Intermediate Persian
PRSN 260: Persian Cultures and Civilization in English
PRSN 350: Advanced Persian